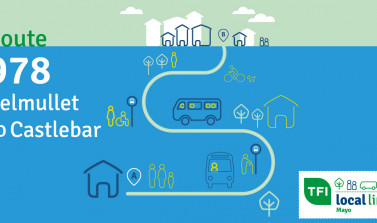 Commencing from January 2021 – 978 Belmullet to Castlebar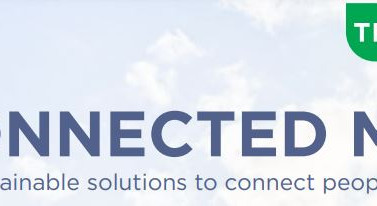 Over the last 18 months the organisation has undertaken an extensive community consultation process to identify unmet community, public and shared transport options as part of our strategic plan. The actions identified aim to tackle climate change by reducing omissions and providing viable alternatives to car dependency for rural dwellers in turn creating vibrant local […]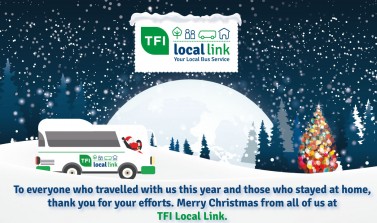 Christmas Local Link Services 2020. Please view this news story to download Christmas Local Link Services 2020.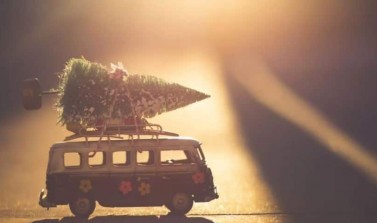 Under Level 3 of the Plan for Living with Covid-19, from tomorrow morning public transport will go from 25% to 50% capacity. With the resumption of retail, some hospitality and other activities, we anticipate that demand for public transport and Local Link services will increase this week.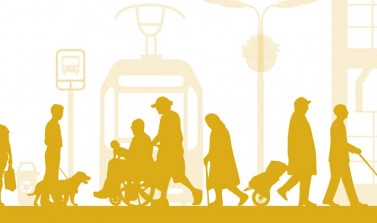 The National Transport Authority are asking you to help to provide feedback on how accessible you find the public transport system in your own area. The NTA operate the public transport system by contracts with Dublin Bus, Bus Eireann, Irish Rail, Luas, Go Ahead and Local Link. They also provide licences to taxi's and private buses and coaches. They have created a survey on Accessibility on Public Transport to hear people's views and concerns. They would be very grateful if you could take the time to fill it out online or by emailing or posting them before Thursday December 3, 2020.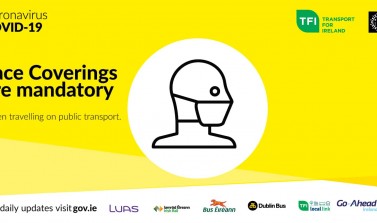 The National Transport Authority have confirmed full public transport services are continuing to operate, other than a limited number of commercial services - for a list of these services please visit the Transport for Ireland website. In line with the announcement by government on Thursday March 12th , the National Transport Authority confirms that public transport services will continue to run as normal next week with regular updates to be provided over the coming days.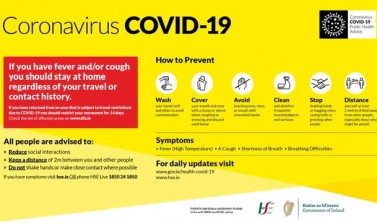 As Ireland moves into Phase Two of its COVID-19 lockdown exit strategy, Local Link is urging passengers to pre-book its Door-to-Door services in order to maintain social distance requirements as capacity on its services is limited. While passengers are still able to travel on Local Link services at peak times for essential trips such as medical appointments and grocery shopping, passengers should only travel at off-peak times provided that capacity is available and they are not availing of seats required by other passengers for essential trips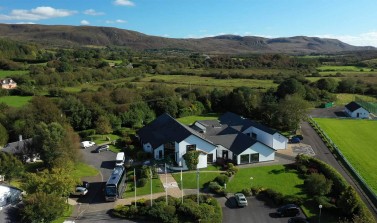 Services on public transport have increased as part of Phase 2 of the Government's Roadmap for Reopening Society and Business. Local Link Mayo services are continuing to offer a collect and deliver service throughout the county, from pharmacies and local shops, delivering critical medical supplies and meals to the elderly, the vulnerable and sick within rural areas. […]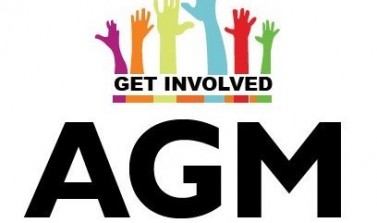 Pursuant to the Companies Act, 2014 NOTICE is hereby given that the Mayo Community Transport CLG T/a Local Link Mayo Annual General Meeting will be held on Tuesday, the 30th day of June, 2020 at 11:30am. The venue for the meeting is Mayo North East Leader Partnership Office, Lower Main Street, Foxford. Motions for discussion at the AGM should be submitted to the Company Secretary by post to Glenpark House, The Mall, Castlebar by the 16th day of June,2020.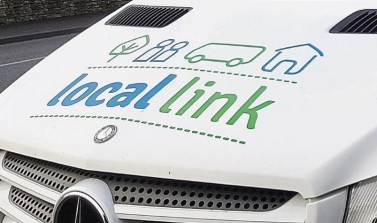 A special programme featuring highlights from the Covid-19 community response in Mayo will be broadcast on Henry McGlade's iMayo TV on Sky TV channel 192 on, Thursday, June 4th at 7:00pm and there will be a repeat on Tuesday 9th at 12:30pm, Thursday 11th at 7:00pm, Saturday 13th at 8:00pm.  The programme will demonstrate the tremendous community collaboration in Mayo in response to the pandemic and will feature efforts in Killala, Killasser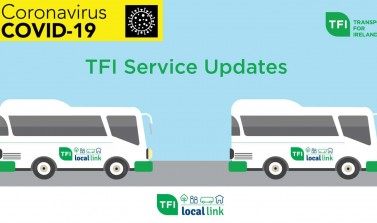 Services on public transport will increase from Monday as part of Phase 2 of the Government's Roadmap for Reopening Society and Business. Services provided for Iarnród Éireann, Dublin Bus, Go-Ahead Ireland and Bus Éireann were reduced by approximately 20% in the first week of April in response to the Covid crisis.
