About Us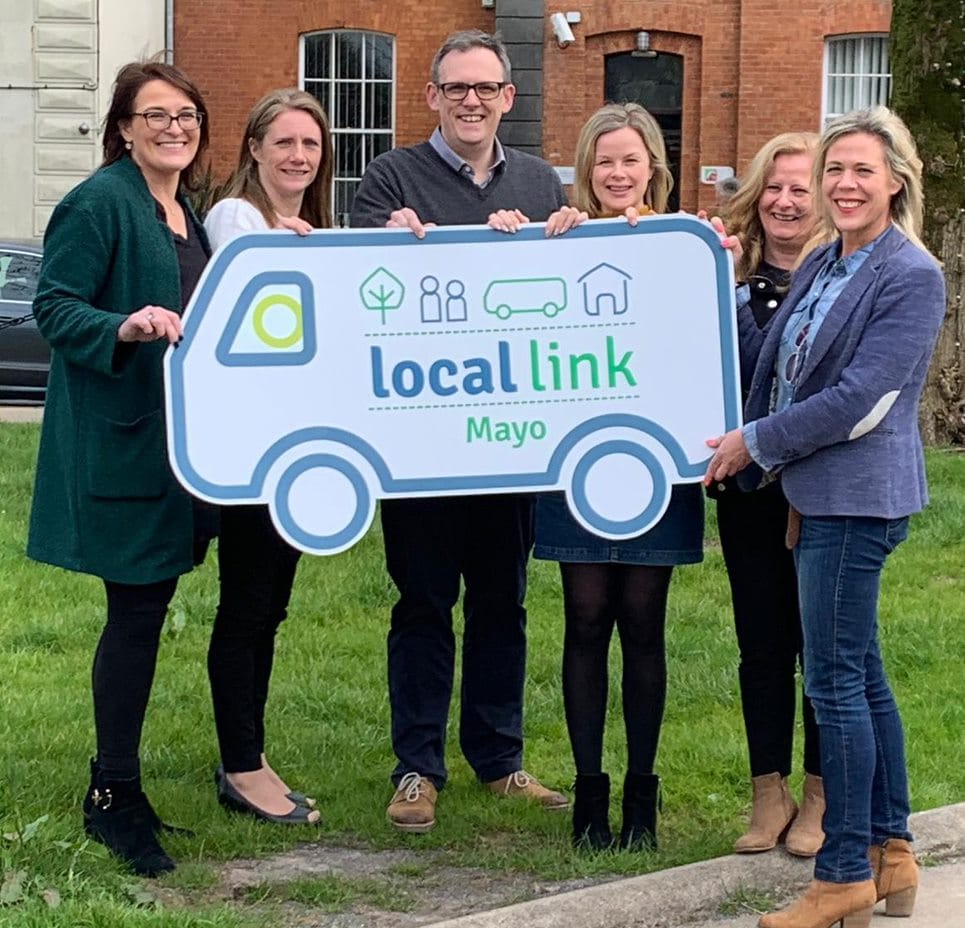 Left to right: Sarah Togher (Manager), Trish Heaney (Financial Controller), John Doyle (Compliance Officer), Jennifer Corcoran (Dispatcher), Angela Fahey (Clerical Officer) pictured with Orlagh Denney (Chairperson).
Meet the TFI Local Link Mayo Team
TFI Local Link is the national brand for the Rural Transport Programme that is managed by the National Transport Authority.  The aim of TFI Local Link is to provide quality nationwide community based public transport in rural Ireland that responds to local needs.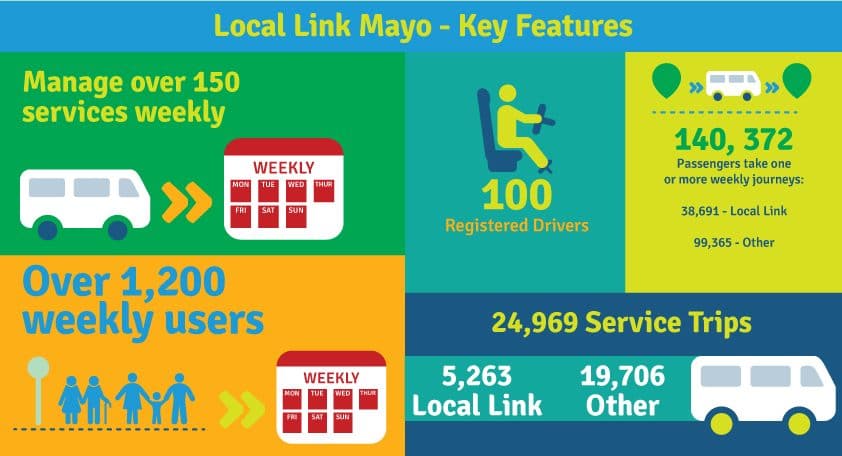 Public Transport
TFI Local Link Mayo co-ordinate the delivery of community transport services under the TFI Local Link brand for the NTA with support from Mayo County Council.   In Mayo, services are developed to prevent rural isolation and social exclusion. There are currently 45 Demand Responsive Routes. This means our vehicles alter their routes based on particular transport demand rather than using a fixed route. 
TFI Local Link have a contract with the Department of Rural and Community Development to manage the ferry service a Inisbiggle.  This links Island dwellers to the mainland daily. This contract includes a bus service linking islanders to the TFI Local Link routes to Belmullet and Achill as well as other public transport services.    The department also fund seasonal routes to the National Park and Greenway from Westport to Ballycory.   
Services typically pick-up and drop-off passengers at their own door and bring them to where they need to go like the post office, community centre, health care service or to the bank.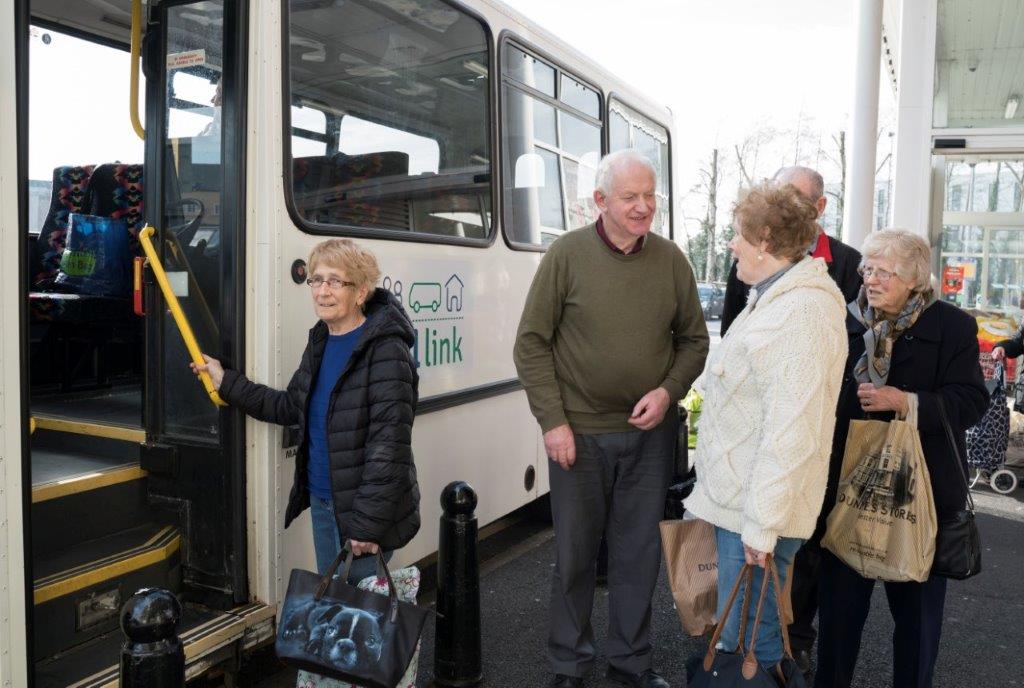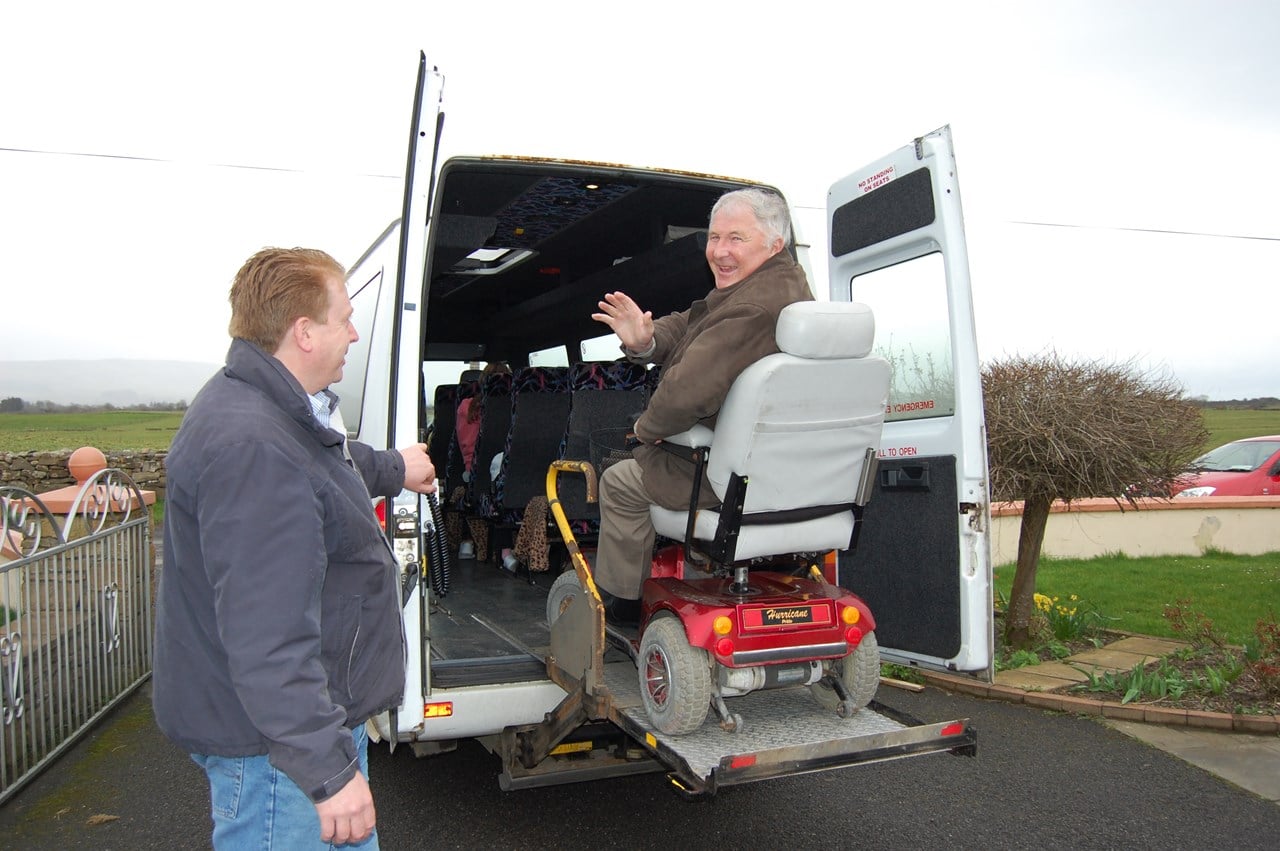 Closed Shared Transport
TFI Local Link Mayo co-ordinate scheduled renal dialysis appointments to Mayo University and HSE Primary Community and Continuing Care transport to training centres, day service and vocational programmes for individuals with disability, mental health and for older persons.  
TFI Local Link Mayo provides a valuable service to connect people who are isolated by location throughout the county.  It provides independence especially for people living alone with no access to private transport or when they have reduced mobility that may prevent access to other public transport.
Call Centre and Passenger Bookings
All services are coordinated centrally through the countywide call centre based in our offices in Castlebar. Public transport services are available to all who wish to avail of them. It is essential that all passengers book their seats to guarantee the door-to-door service operator/driver has the passenger on their schedule for pick up.

Passengers can book a seat on a service as follows: –

by calling 094 9005150
by email mayo@locallink.ie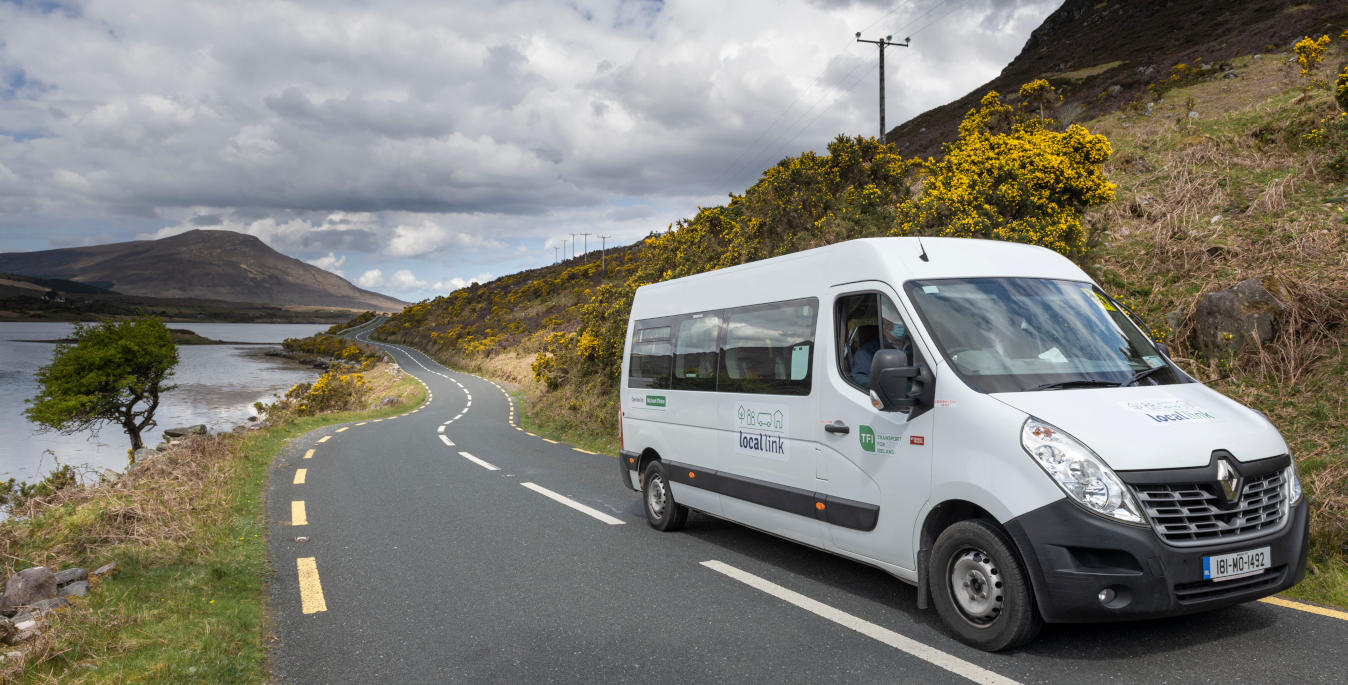 TFI Local Link Mayo – Safe, Secure and Reliable Transport
TFI Local Link Mayo are established in the coordination and delivery of public and community transport services in County Mayo. TFI Local Link Mayo have responsibility for the co-ordination and delivery of public transport services in rural areas and operate as an agent of the National Transport Authority. There are 15 Local Link offices nationally www.transportforireland.ie/tfi-local-link/
TFI Local Link Mayo are proud to provide a high-quality professional bus service by working in partnership with bus operators, the community sector and state agencies to develop and promote transport services that respond to unmet needs identified throughout Mayo.
All services are contracted to private bus operators through eTenders. All drivers are appropriately trained and garda vetted.
Many services operate semi flexible routes and can deviate up to 2 miles to pick passengers up at their own doors.
Meet the co-ordination Team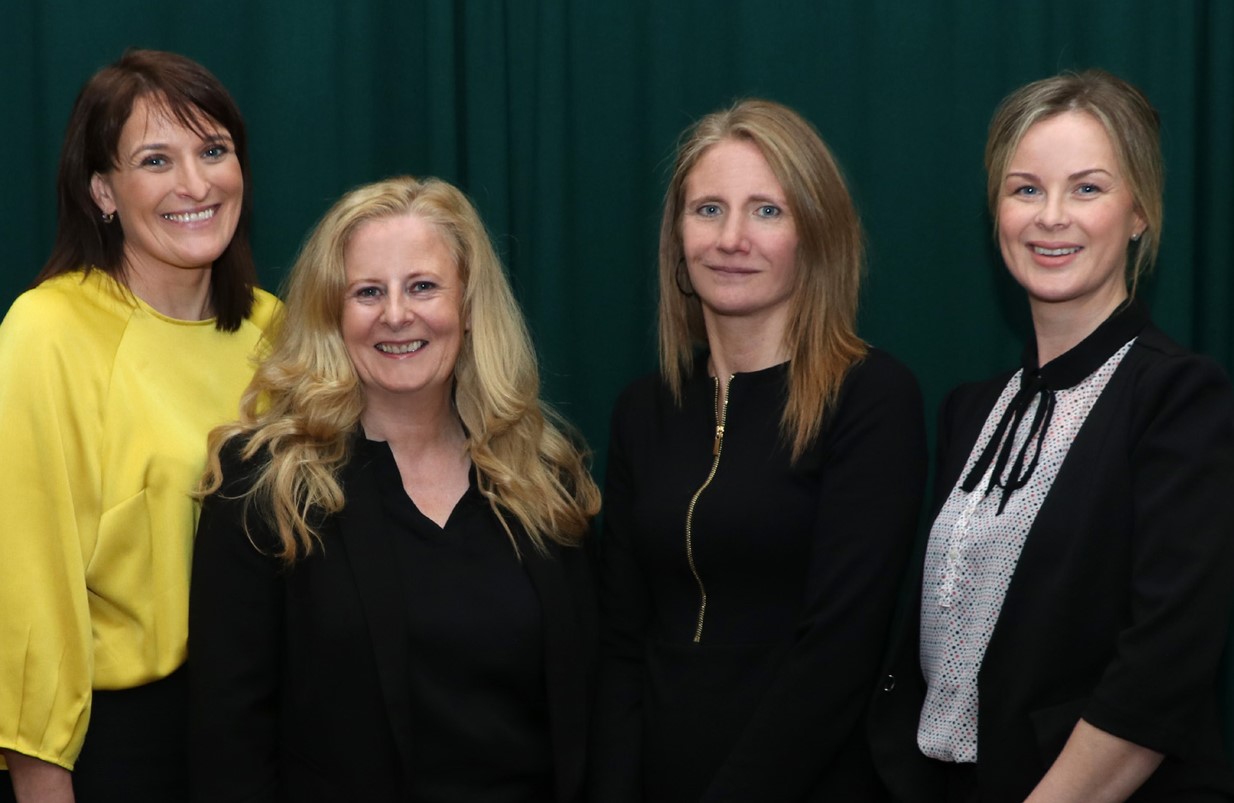 Left to right Sarah Togher, Angela Fahey, Trish Heaney, Jennifer Corcoran
| | | | |
| --- | --- | --- | --- |
| Name | Position | Email | Office base |
| Sarah Togher | Manager | | Castlebar |
| Trish Heaney | Financial Controller | | Castlebar |
| Jennifer Corcoran | Dispatcher | | Castlebar |
| Angela Fahey | Clerical Officer | | Castlebar |
| Annette Kelly | Compliance Support Office | | Belmullet |
| John Doyle | Compliance Office | | Castlebar |
| Mairead McNamee | Secretarial support | | Castlebar |