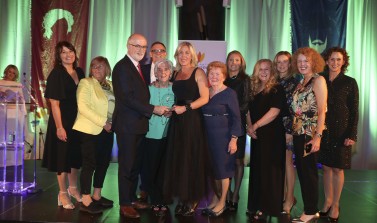 The work of Local Link Mayo, the door-to-door and scheduled bus service in Mayo, was acknowledged with the best 'Age Friendly Transport Award' at the 4th National Age Friendly Recognition and Achievement Awards in Croke Park.  Beating off competition from Dublin Bus and Local Link Laois, the service won the award for its innovative and creative approaches to making Ireland a great place in which to grow old.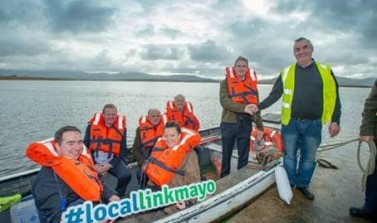 A ministerial visit to Inis Bigil Island took place on Friday October 25th 2019. As part of the visit Minister of State Seán O Cadhain meet with representatives from Local Link Mayo to discuss the importance of transport services for island dwellers. At present An Roinn Cultúir, Oidhreachta agus Gaeltachta subsidies transport to connect the Island to the mainland at Ballycroy.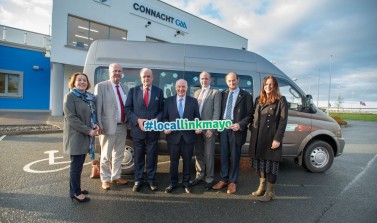 A number of Local Link Mayo routes have been extended to accommodate new passengers in the Ballyhaunis, Westport, Rossport and Geeslala areas and were recently launched by Minister for Rural and Community Development Michael Ring TD at an event in Ballyhaunis. These routes are known as demand responsive transport and they can accommodate door to door pick up where possible allowing people to access local shops,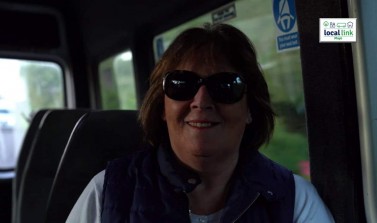 iMayo TV channel on Sky television recently featured TFI Local Link Mayo.  The programme highlighted the valuable service provided by TFI Local Link to rural areas across Mayo and what this service means for people and their local community. The programme was supported by a number of groups and services to highlight how important the […]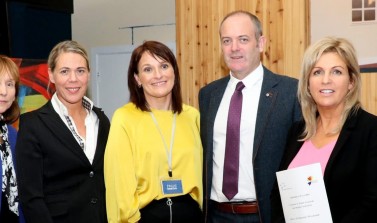 Local Link Mayo are in the national short list for the National Age Friendly Recognition and Achievement Awards which is a celebration of the work done to make communities more Age Friendly. The Age Friendly Transport Award is sponsored by Department of Transport, Tourism & Sport. Local Link Mayo joins Local Link Laois Offaly and Dublin Bus in the national shortlist for the prestigious prize.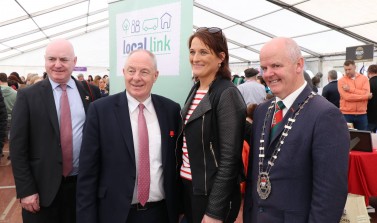 Mayo County Council will be introducing several 'greening' elements to this year's showcase Mayo Day event at the National Museum of Ireland, Country Life, in Turlough House on Saturday May 4th. 'The Mayo Word' is a fun, free, family event which is celebrating the fifth annual Mayo Day running from 12 noon until 6pm.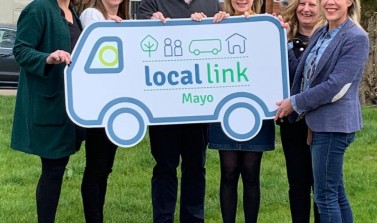 Local Link Mayo are delighted to announce they are one of 15 groups nationally to secure funding for the administrate base to develop rural transport in Mayo. The funding period is four years from 2019 to December 2022 and the was approved following a recent public procurement process carried out by the National Transport Authority (NTA).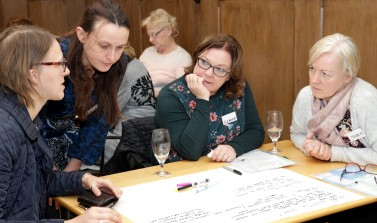 Local Link Mayo have received funding of €20,000 from the National Transport Authority for the co-ordination of community transport to access social inclusion activities. The scheme is aimed at age related, youth, education, integration and cultural activities and will cover up to 80% of the cost of trips between July and December 2019.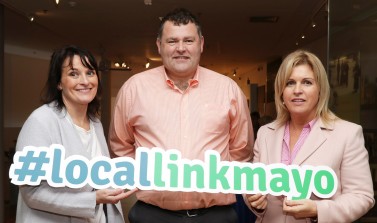 Local Link Mayo launched its new brand for rural transport at an event held at the Museum of Country Life, Turlough as part of Social Inclusion Awareness Week 2018.  In addition to the Local Link launch, the event was the first in a series of events to obtain views from the public on the continued development the service in County Mayo.
