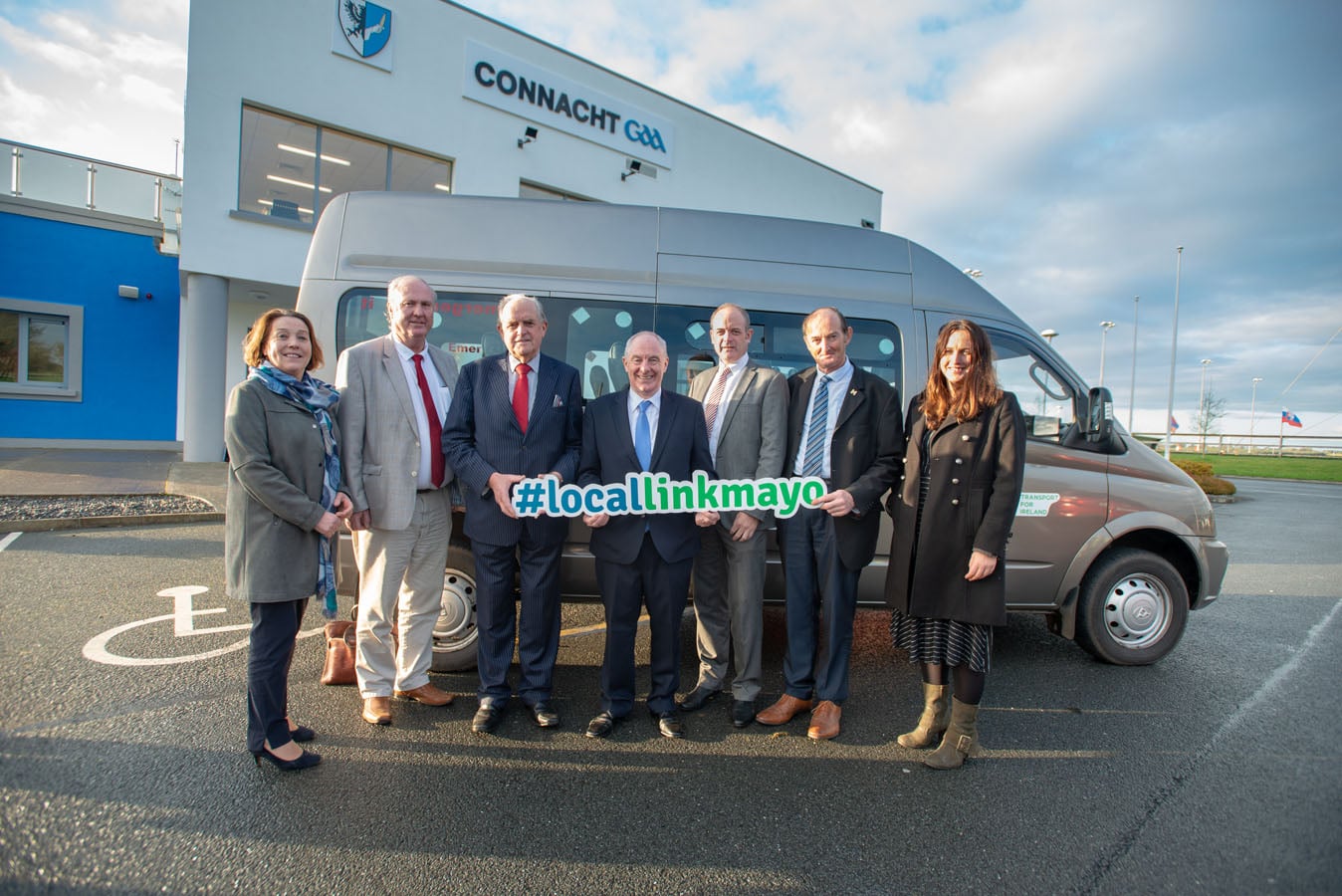 Picture Caption:  Left to right Mary Keane (Director), Justin Sammon (Director) Tim Quinn (Director), Minister Michael Ring TD, Greg Barry (Director) Cllr Noel Cribben and Síofra Kilcullen (Director).
A number of TFI Local Link Mayo routes have been extended to accommodate new passengers in the Ballyhaunis, Westport, Rossport and Geeslala areas and were recently launched by Minister for Rural and Community Development Michael Ring TD at an event in Ballyhaunis.   These routes are known as demand responsive transport and they can accommodate door to door pick up where possible allowing people to access local shops, post office and other services.  Many services operate semi flexible routes and can deviate up to 2 miles to pick up passengers.
TFI Local Link are working with community representatives and individuals on a number of new route proposals and also exploring service gaps so that the necessary infrastructure is established to support a comprehensive public transport network in rural areas ensuring that passengers have access to day and evening services under the Transport for Ireland (TFI) brand.
peaking about the extension the Manager Sarah Togher said "TFI Local Link Mayo provides a valuable service to connect people and communities who are isolated by location throughout the county.  The additional services provided by the National Transport Authority will support community efforts of Westport Social Services, Comhar Cumman Cill tSeadhna, Geesala, Seirbhisí Curam Chill Chomáin Teo (Rossport) and Ballyhaunis Community Council as well as supporting local businesses in these areas.".