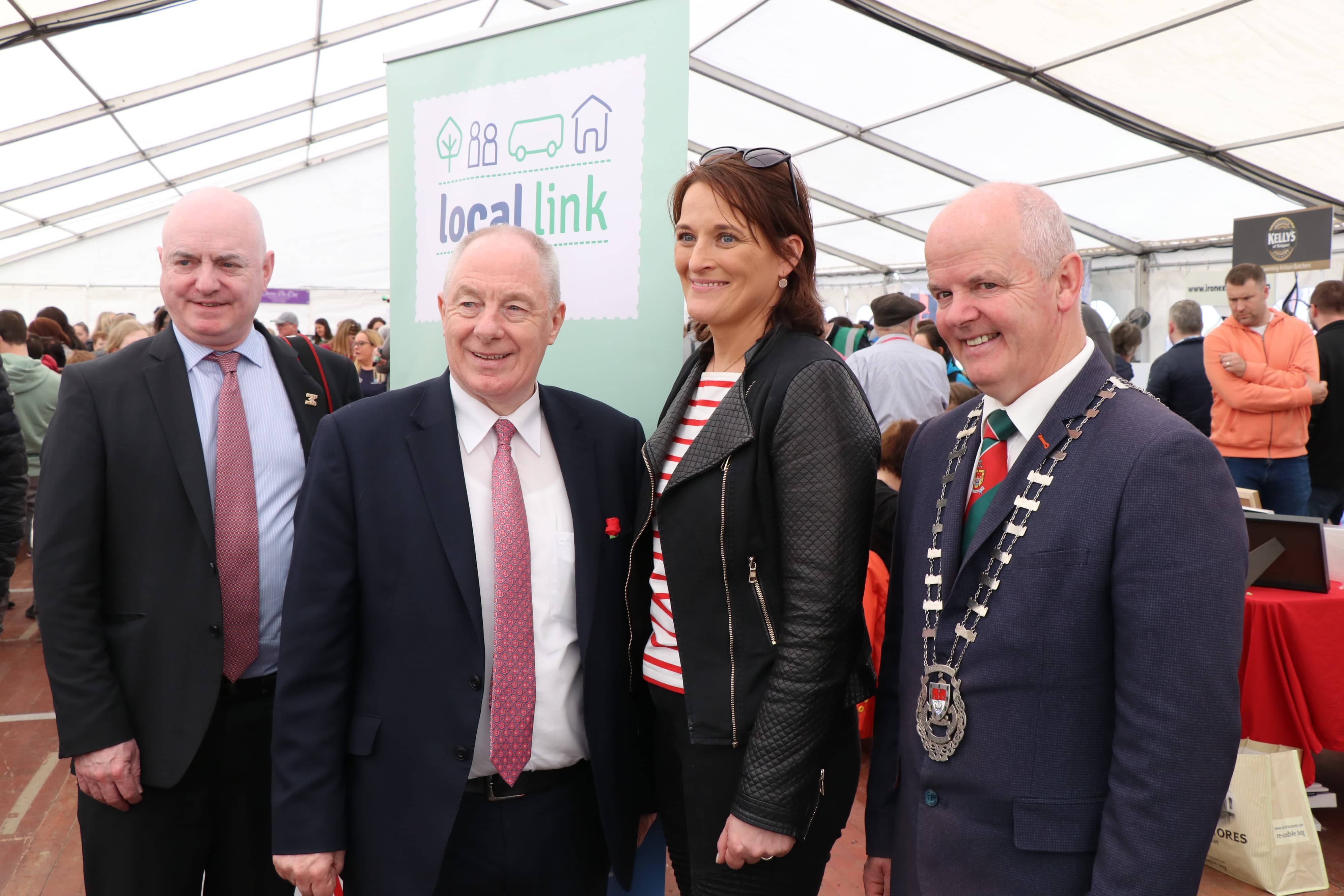 Mayo County Council will be introducing several 'greening' elements to this year's showcase Mayo Day event at the National Museum of Ireland, Country Life, in Turlough House on Saturday May 4th.
'The Mayo Word' is a fun, free, family event which is celebrating the fifth annual Mayo Day running from 12 noon until 6pm.
A number of initiatives will be taking place to ensure the day runs smoothly and 'Green' for the benefit of those attending and our environment.
A free shuttle bus service will run between Castlebar Library and Turlough Village from 11.30am to 6.30pm on Mayo Day. 
As parking in Turlough Village is extremely limited, visitors to the Mayo Word are strongly encouraged to park in any of the public car parks around Castlebar Library and use this free service. 
The service, which is being organised in conjunction with TFI Local Link Mayo, will be fully wheelchair accessible.  Wheelchair users are advised to pre-book before Saturday, May 4th by calling 094 904 7571 or 094 904 7642.
Attendees are also encouraged to use the Greenway, which runs from Castlebar town center to Turlough House, as a means of getting to the venue.
On the day we are encouraging all visitors to go plastic free by choosing tap water over bottled water. Refill Ireland will be present on the day with their Mobile Hydration Stations providing easy access to drinking water on the day.
The first 60 people who arrive at the Mayo Day Event using the Greenway will be rewarded with a free reusable drink bottle made from natural biodegradable materials. Everyone attending on the day is reminded to bring their own drink bottle to the event so that they can refill on the day.
We will also be greening the event by providing highly visible festival bins throughout the park for visitors to easily recycle on the day. We will also be providing bins for food waste & compostable packaging on the day and our team of 'Green Your Festival' volunteers will be available on the day to offer advice.
Younger visitors on the day will also be able to take part in some creative green themed workshops.  To learn more about the environment and climate change, pop into the Neighbourhood tent.
To further reduce the environmental impact of the event Mayo County Council will be using their electric vans to transport materials and from the site in the run up to the event. These vans will be on display at Mayo Day.
Sharon Cameron Environment Awareness Officer with Mayo County Council "We are delighted to be 'Greening' the Mayo Day Showcase Event. The beautiful grounds of the National Museum of Country life are a real reminder to us all on how important it is to protect our natural environment. Festivals are a great way of celebrating our Culture in Mayo but they have also the potential to have a negative impact on the environment by generating extra waste and litter. By introducing some simple measures to help visitors travel sustainably, reduce waste, and recycle on the day  we will help protect our beautiful environment".
For further information, news and updates stay tuned to
And follow #MayoDay to find out more.