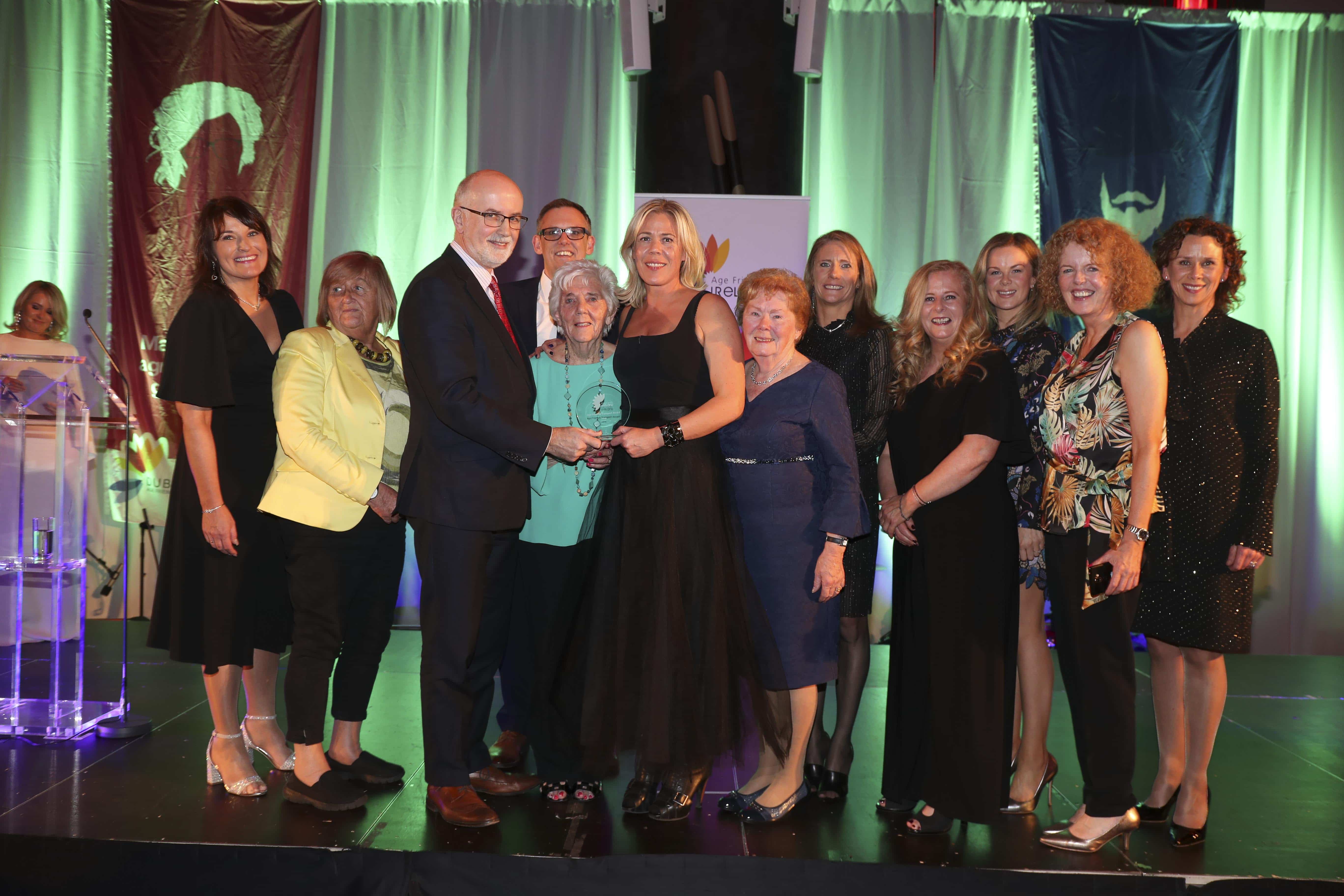 TFI Local Link Mayo Wins Top Award
The work of TFI Local Link Mayo, the door-to-door and scheduled bus service in Mayo, was acknowledged with the best 'Age Friendly Transport Award' at the 4th National Age Friendly Recognition and Achievement Awards in Croke Park.  
Beating off competition from Dublin Bus and Local Link Laois, the service won the award for its innovative and creative approaches to making Ireland a great place in which to grow old.
The award recognised the impact that the weekly TFI Local Link bus routes, ferry and hospital appointment services have on the lives of elderly people living in rural Mayo communities.
Commenting on the award Sarah Togher, TFI Local Link Mayo said "This award demonstrates the power of demand responsive transport to combat isolation and exclusion in our communities.  Through our flexible transport model, vehicles alter their routes based on particular transport demand rather than using a fixed route. This means we can accommodate door to door pick ups that allow elderly people to access local shops, post office and other services. Living in remote areas should not mean that people do not have access to vital services and social outlets.  Our drivers know people by name, look out for them, with the journey becoming part of their weekly social interaction."
TFI Local Link Mayo has recently extended it 45 routes weekly routes in addition to operating scheduled hospital appointment services for the HSE from scheduled dialysis and hospital day services and supports.
About TFI Local Link Mayo
Established in 2013, The company Mayo Community Transport CLG co-ordinates the delivery of community transport services under the TFI Local Link brand for the NTA with support from Mayo County Council.   In Mayo, services are developed to prevent rural isolation and social exclusion. There are currently 45 Demand Responsive Routes. 
TFI Local Link also has a contract with the Department of Culture, Heritage and Gaeltacht to manage the ferry service for Inisbiggle.  This links Island dwellers to the mainland daily. This contract includes a bus service linking islanders to the TFI Local Link routes to Belmullet and Achill as well as other public transport services.    The department also fund seasonal routes to the National Park and Greenway from Westport to Ballycory.   
Services typically pick-up and drop-off passengers at their own door and bring them to where they need to go like the post office, community centre, health care service or to the bank.
About The National Age Friendly Recognition and Achievement Awards
Sponsored by Department of Transport, Tourism & Sport, The National Age Friendly Recognition and Achievement Awards is part of the Age Friendly Cities and Counties Programme which has been running for over ten years and has been implemented by all 31 Local Authorities throughout the country and Mayo County Council plays a lead role in Age Friendly initiatives in the county.
The Age Friendly programme is built on the recognition of the valuable role that older people can play in shaping their communities for the better with the aim to make Ireland a great place in which to grow old in.